Travel from the Pacific Ocean and the Tasman Sea coasts of New Zealand's South Island, with Atomic Shuttles bus service between Christchurch and the West Coast via Arthurs Pass - the most spectacular of the Southern Alps three alpine passes. The lure of gold ensured the building of this unique road through the most unlikely of terrains, overcoming seemingly insurmountable engineering obstacles.

Your travel journey passes through a rapidly changing landscape rich in natural unspoiled beauty, as you cross the Canterbury Plains, the rugged alpine rocks of the Castle Hill basin, the native alpine bush of Arthurs Pass located in the Southern Alps to the alpine rain forests of the South Island's west coast.
Your coach travels daily between Christchurch and the West Coast, transporting you in air conditioned comfort and safety. Travel commentaries and photo stops (where possible) are included.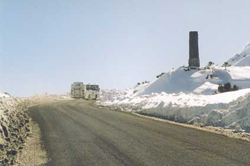 Arthurs Pass Summit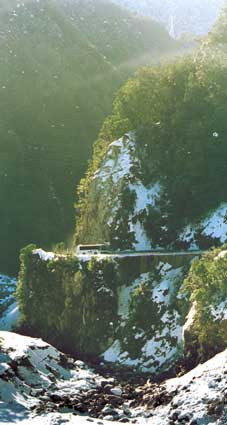 Otira Gorge